Trade Union Comittee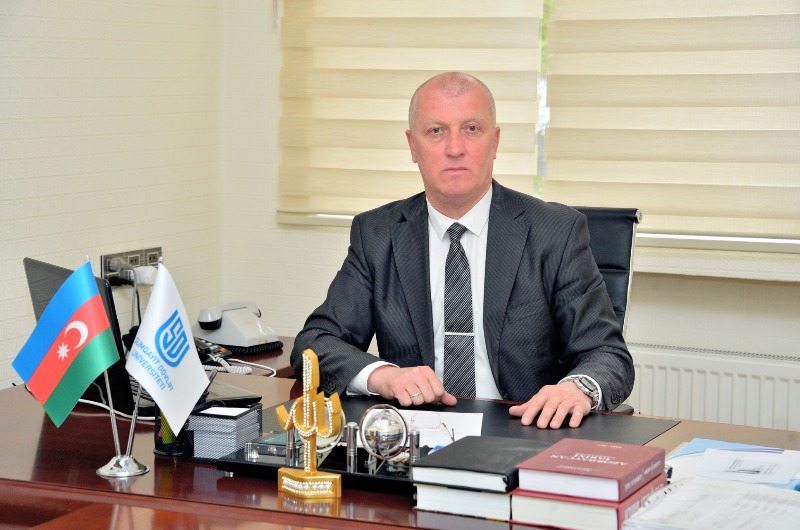 As we know trade unions play important role in social life and administration of university. From this point of view activities of SSU Free Trade Union Committee have been enriched step by step and reached today's level. Trade Union of SSU was established in 1963 when the high school was a branch of Azerbaijan Oil and Chemistry Institute. During this period SSU changed not only by quantity, but also by quality and got the status of university. Trade Union also was improved together with the university. The number of members consisting of professor-teaching staff increased from 35 to 859. Gradually, Students' Trade Union Committee was organized within the Trade Union. Today, Students' Trade Union Committee has more than 5000 members and it runs independently.
Free Trade Union Committee periodically contributes to university life by strengthening the discipline, carrying out cultural and public events, heightening social welfare of the employees and organizing their free time. In recent years, events on patriotism and scientific-practical conferences have been held at the University.
Every three years collective agreement is signed between rectorate and Trade Unions. In these agreements cadre preparation and improvement of professional skills, labor safety, social security of employees, protection of their health and compensation issues are reflected. Together with rectorate Free Trade Union Committee closely takes part in payment of additional salary to employees at the expense of internal opportunities. Also, it provides financial assistance to those in need.
Managerial staff of Trade Union Committee has provided division of duties and set up commissions below in order to effectively arrange all above mentioned works.
-commission on social-cultural and mass events;
-sport and physical education commission;
-inspection commission
Senior lecturer A. Ahmadov, docent M. Aliyev, docent R. Jalilov, docent G.Bayramov, docent T. Guliyev, docent T. Jafarov led Free Trade Union in different periods. Docent Elmar Khalilov has been leading SSU Free Trade Union since May 4, 2017.